Well, maybe I should work on the name a bit, but check out this awesome breakfast:
Here's another Sunday special... It was breakfast time, and honestly, a good cheeseburger goes great in the morning with some coffee... and football! Had a few leftover hamburgers from the night before, so wanted a creative way to use them. So I decided to make a breakfast sandwich that combines the two.
Use your favorite leftover fast-food chain burger for this. I used a double cheeseburger with the fixins. In addition to eggs, I added some spinach and peppers. Gotta get in those vitamins with a man meal like this. Oh, and I also added some BACON!!!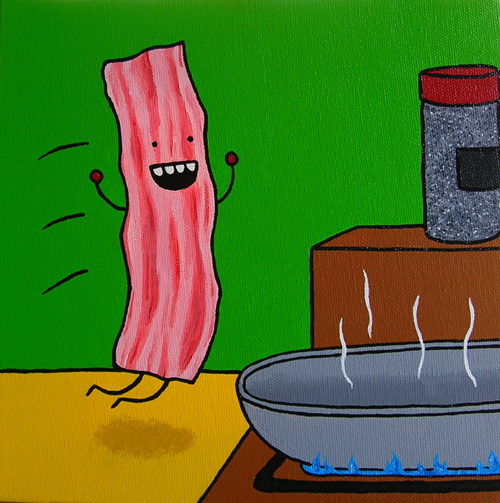 Take the bun off the burger and put it aside. Put the contents in a skillet on medium heat. Chop it up and add in any bonus ingredients... veggies, bacon, etc...
Throw on two eggs and mix together, scrambling the eggs as you go. As it cooks, try to fold it to about the size of the bun.
And speaking of the bun, toss it burger side down, on the skillet for 1-2 minutes. When the egg is fully cooked, scoop everything up and put it back on the bun. And you are good to go!
Awesome breakfast for a football-packed Sunday! Try it with combinations of your favorite fast-food burgers and toppings!
Enjoy!